Curated Career Conversations is a job search gold mine featuring interviews with career industry leaders and disruptors.
We share new interviews every month on the site with leaders like Paul Levy, Orville Pierson, Shama Hyder and more!
---
Paul Levy, Author and former CEO
LAID OFF: Don't sign anything! (yet)
Think about it: severance agreements are incredibly one-sided because they've been drafted by the employer's legal counsel. There is also very little information on the internet about negotiating severance. I interviewed Paul Levy whose new book called, "Don't sign anything: A guide for the day you are laid off" with Farzana Mohamed. This article offers very practical advice for what you should do if you are pink slipped.
Steve Faktor, Futurist and Digital Commerce Expert
Start ups and entrepreneurship
Sarah met world-renown innovator, futurist and digital commerce expert, Steve Faktor, for a virtual coffee and conversation on the future of work and entrepreneurship. This article discussed how millennials finding meaning "working for The Man" – how ageing workers can become indispensable – the best career advice he never got…until now – and his prediction of the next big innovation for the future of work.
Laura Gassner Otting, Bestselling Author
Why Success ≠ Happiness
I recently had the opportunity to sit down for virtual coffee with bestselling author Laura Gassner Otting to talk careers and happiness. Laura is a former White House political appointee and part of the team that developed AmeriCorps. She founded Limitless Possibility, a niche consulting firm working with entrepreneurs, philanthropists, executives, and thought leaders to get them unstuck and achieve extraordinary results. Most recently, she launched her new book, Limitless: How to Ignore Everybody, Carve Your Own Path, and Live Your Best Lifewhich debuted #2 on the Washington Post bestseller list right behind Michelle Obama, and it centers around the idea that success doesn't always equal happiness, but rather finding your consonance does.
---
Justin Bariso, Author and Inc Contributor
Emotional Intelligence and Your Career
A CareerBuilder study of more than 2,600 hiring managers and HR professionals showed that over two-thirds—71%—value EI even more than IQ in employees. Sarah interviewed Justin Bariso, world-renown EQ expert and workforce consultant, for a virtual coffee and conversation.Justin is the author of "EQ Applied: The Real-World Guide to Emotional Intelligence," which uses fascinating research, modern examples, and personal stories to illustrate what this quality looks like in the real world.
Sam Horn, Bestselling author and TED presenter
Memorable and Engaging in your Job Search
I have been a fan of Sam Horn ever since I stumbled on her 2014 TedX Talk titled, "Intrigue – How to Create Interest and Connect with Anyone". She is a world-renowned Author, Keynote Speaker and communications strategist who has coached the world's top entrepreneurs and executives. This interview covers interview small talk, creating intrigue and the power of stories.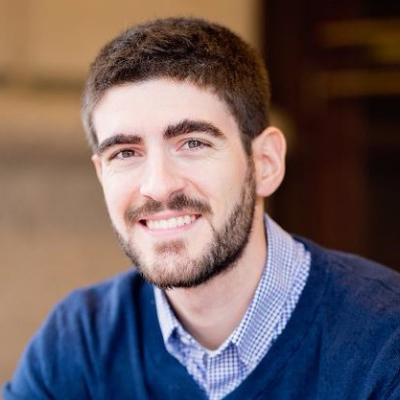 Travis Hornsby, Top Student Loan Expert
Balancing Student Loans and Your Career
"I can't afford to take a pay cut to do the work I really want to do. I have student loans and need to make payments"….. said just about every one of my early career clients. I have been following Travis Hornsby's writing for several years as he's a regular contributor to several financial blogs that I read. To date, he's personally consulted on over $320 million in student debt, more than anyone else in the country.
---
Orville Pierson, Job Search Expert & Author
Highly Effective & Strategic Job Search
The key to a highly effective job search: An interview with the man who taught the world how to strategically network, Orville Pierson. This article covers why networking is such an important component of an effective job search, importance of tracking efforts and decision maker conversations. This article is truly job search gold!
Monica Barnett, Expert Image Stylist
Interview Fashion
In an incredibly competitive job marketing, having a personal style that leaves a strong impression is important. That's why I reached out to the lovely Monica Barnett to talk interview style. Monica has advised DC politicos, styled Chicago executives, worked with Miami professional athletes, and curated New York entrepreneurs. As founder/editor-in-chief of Blueprint for Style, Monica knows how to develop the right style – the conscious selectivity of elements that work in concert to create a curated image.
Nancy King, Workforce Expert
You are fired!
Workforce reduction. Terminated. Laid off. Down sizing. Re-organization. Fired. When you are employed, these are not words that you want to hear. Job instability is unfortunately more common than you think. Roughly one-in-five American workers have been laid off during the last half-decade (report). Nancy spent the last 5 years learning everything she could about job loss for her recent book, "Fired: How to manage your career in an age of job uncertainty".
---
Sylvie di Giusto, Global Image Expert
How to present as a leader
Whether you like it or not, people make quick decisions about you every day based on the way you look and carry yourself. In fact, a recent Princeton study showed that, "a split-second glance at two candidates' faces is often enough to determine which one will win an election".
I had the opportunity to sit down for virtual coffee with Sylvie di Giusto, a global executive image consultant and author of the book, The Image of Leadership.
---