Hidden Job Market/ LinkedIn Training for job seekers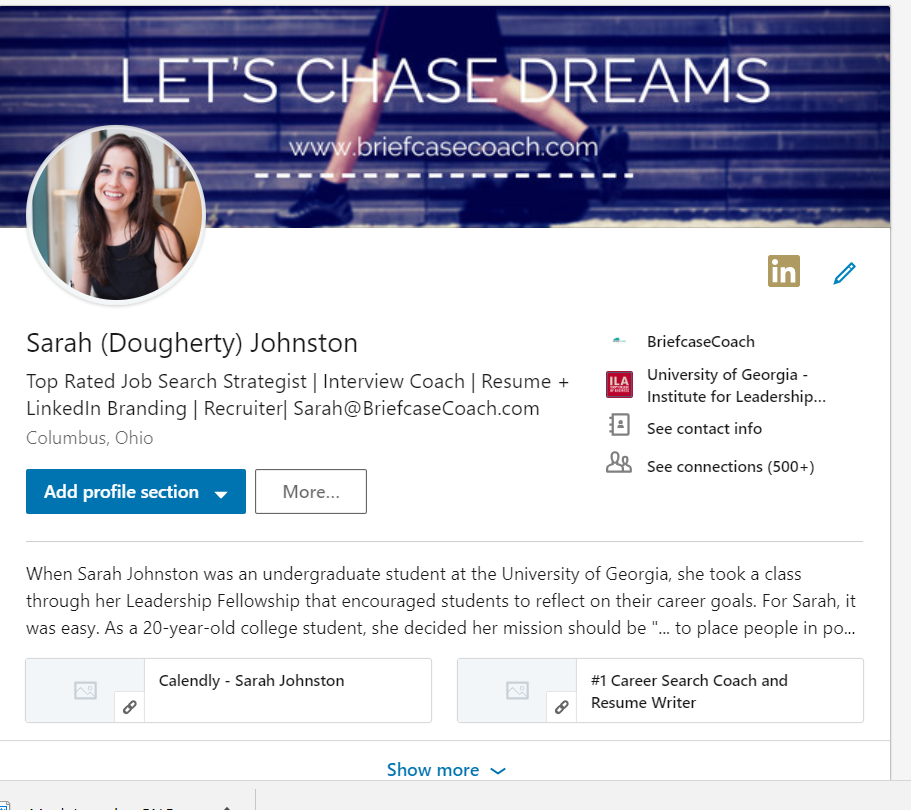 Hidden Job Market/ LinkedIn Training for job seekers
Are you overwhelmed with the platform?
If you are conducting a modern job search, LinkedIn should be a big part of your search strategy. As a super-user and focused job search strategist, work one-on-one with Sarah to learn site basics or tips and tricks even the most technically savvy users often overlook.
Our approach…
This training lasts one hour. During our time together, we could cover any of the following:
Basic site branding and best practices

Boolean search strategies

How to find contact information— even when it's not listed

How to identify decision makers

Algorithm tips and tricks for job seekers interested in content production

And much, much more
We also offer the option to record the session so that you can review it later.